Benefits
BillTrackPro is an online, hosted application that streamlines the collection and processing of firms' litigation costs and other general ledger payables. The application addresses the delay in identifying and processing invoices, reducing both the internal costs associated with the submission, approval, data entry and imaging of related information, and the additional costs associated with responding to vendor inquiries regarding payment status.
Delivered as Software as a Service, eliminating the costs associated with procuring and maintaining additional hardware and software.
Leverages the firm's existing investments in their accounting software.
Shifts responsibility of invoice submission from the firm's internal staff to their vendors.
Enforces the firm's billing requirements by applying front-end validation to all submitted invoices (active reviewers, client matter numbers, cost codes and GLs, etc.).
Addresses the delay in identifying and processing invoices by automatically routing invoice line items to the specific reviewers at the firm.
Provides administrators with an overview of all invoice activity and the ability to easily identify outstanding liabilities.
Provides managers with customizable reports for budgeting decisions.
Saves PDF copies of invoices for internal reference and collection for client billing.
Reduces the cost of handling vendor inquiries by providing the current status of invoices.
Improves invoice processing workflow to reduce litigation disbursement liabilities resulting from unprocessed invoices tied to closed client matters.
---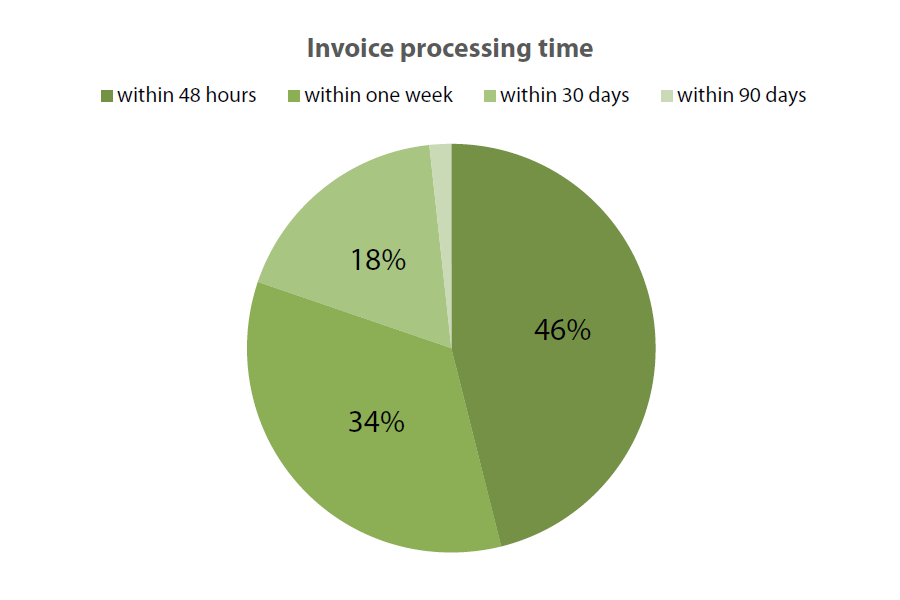 BillTrackPro achieves fast turnarounds. Attorneys and their delegates are notified daily of new invoices. Notifications feature single-click access to all pending invoices.
In a sample of 15,000 invoices recently submitted to BillTrackPro installations, 80% of invoices were reviewed within one week. 98% were processed within a month. Nearly half of all invoices were reviewed within 48 hours of the vendor's submission.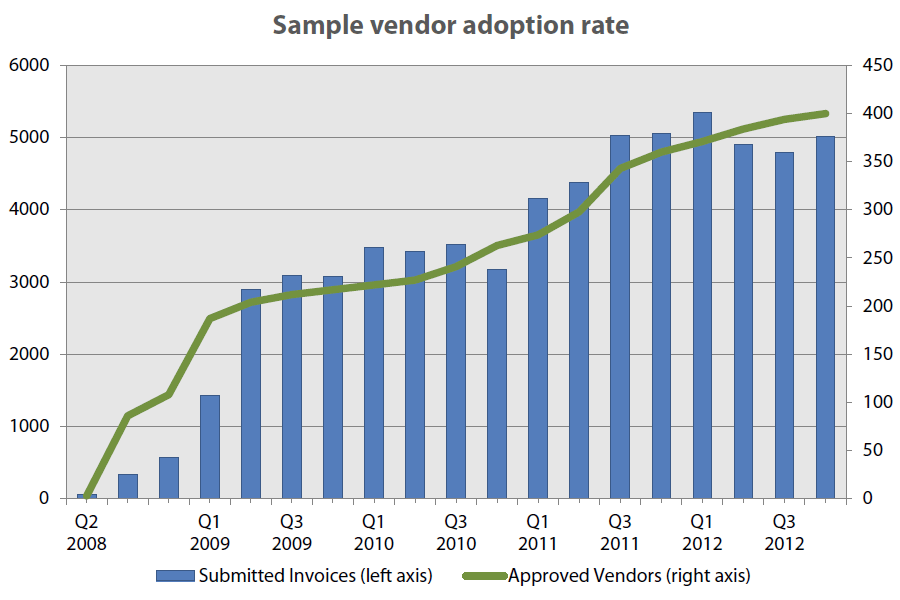 BillTrackPro is designed to scale. A typical installation has hundreds of vendors uploading over a thousand invoices each month. Reviewers and administrators can easily manage high volumes of invoices in the application with a variety of filters. E-mail notifications, reminders and multi-tier escalations ensure invoices don't get lost in the shuffle, reducing liabilities at your firm.